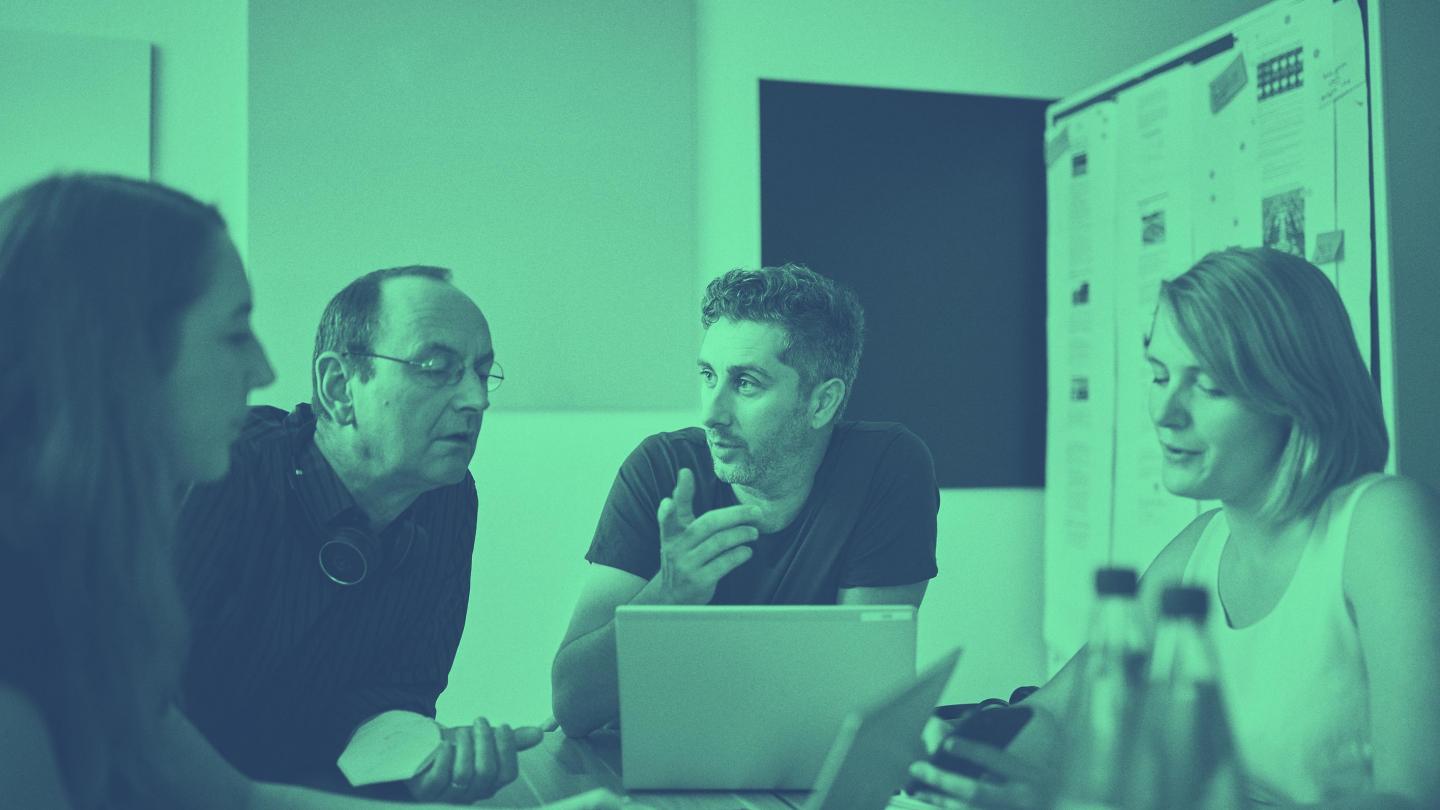 Agency
Though a young company, we are well-established all the same: we have been operating under the name Fazit Communication GmbH (our partners call us simply Fazit, as we do ourselves) since 2017. In 2020 we acquired a majority interest in the agency 3st (pronounced "dreist"). Together, we are part of the F.A.Z. Group, which belongs to the non-profit Fazit-Foundation. Our company's history goes back a lot further than that, however.
For over six decades, we have been offering a service that the media industry now calls content marketing: we devote ourselves to developing smart communication solutions for discerning clients from the institutional and private sectors: from strategic consulting to implementation – on a multimedia and multilingual basis. Excellence in journalism, design and technology is at the heart of all our activities.
We specialise in content relating to the world's most topical issues: digitisation, globalisation, development and security policy, education and science, sustainability and location marketing – both regional and international.
Our colleagues are responsible for conceptualisation, editing, campaign planning, branding, design, website development, social media, videos, events and our book publishing house. In addition, we cultivate a global network of authors; our publications currently appear in 25 languages. There's plenty to do – which is why we are always on the look-out for new people to support our team.
We report on people, events and initiatives around the world, we explore what is happening at the local level, and we like to look at things from alternating perspectives. The network of correspondents we have built up over many years encompasses more than 80 countries in all the world's continents, including for example Argentina, Brazil, Ghana, India, Indonesia, Tunisia, Uganda and the USA. It is important to us that the authors who work for us should be paid according to German standards. The locations of most of the authors who have worked for us over the past two years are marked on our world map.
We employ highly trained experts who are well-versed in all types of media. We stand for care, quality awareness and innovation. Our range of services is broad: we provide community management in Chinese on Weibo and ensure that our clients' books end up on the shelves of German bookshops. And we also offer everything in between: websites, digital and printed company reports and magazines, conferences, webinars – and of course social media on all the usual platforms.
Quality assurance is our overriding priority when we engage in project management – which in some cases can be highly complex – on behalf of our internationally active clients. The quality management of our work in Frankfurt meets the requirements of the standard ISO 9001:2015. TÜV regularly checks that we comply with all the standards that this entails.