For many of our clients, we engage with one of the most important issues of our time: the climate crisis and its consequences. We believe that our communicative activities are meaningful in the sense that they can provide information and education – for example in the area of science communication. In addition, we are keen to make a small material contribution, too – in line with the 17 Sustainable Development Goals adopted by the United Nations.
That's why our company and all our products have become climate-neutral as of this year. In other words, we offset any harmful emissions we cause by supporting a recognised climate protection project that is certified in accordance with international standards: we provide funding for cooking ovens for communities living in the Nyungwe Forest National Park in Rwanda. These ovens enable the inhabitants of the National Park to consume significantly less wood in their everyday cooking because they no longer need to use conventional open fires. Furthermore, the reduced smoke that this entails has less of an impact on health, especially for the women and children who tend to be responsible for keeping the fires going. We decided to get involved in a project in Africa because we produce a large amount of content relating to this continent – for example for the Development & Cooperation magazine – and many of our authors also live there for this reason.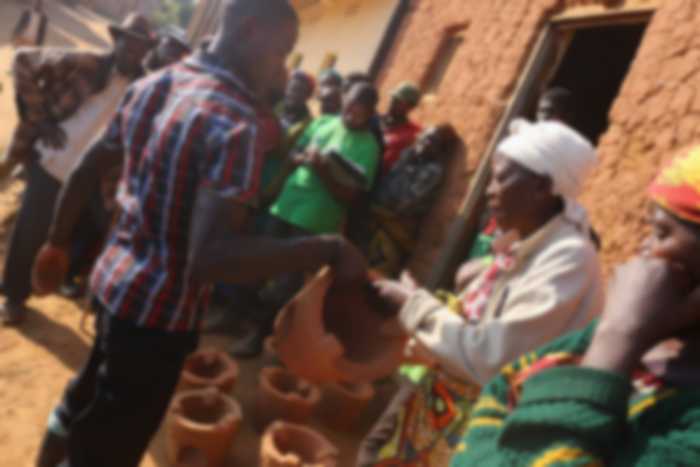 Our contribution was determined on the basis of the harmful emissions we generate. To this end, we teamed up with ClimatePartner to undertake the complex calculation of all the emissions we cause and work out our corporate carbon footprint: we took everything into account, from our heating and electricity costs and the journeys our employees do to get to and from work to all our business travel and the packaging, logistics and disposal of all of our print products. We always offset the harmful emissions of our own print products directly during the printing process.
We have generated 129.9 tonnes of carbon emissions (plus an error tolerance not in our favour) over the past twelve months. This is the equivalent of the pollution caused by more than 1,000 flights from Frankfurt to Berlin – though this is a route we would never fly in any case. After all, we consider it important not only to support a climate protection project, but also to reduce our own emissions at the same time. We therefore take the train for all business trips within Germany. We make mobile working possible for our staff, offer them job tickets for local public transport, and also give them the chance to order a bike for getting to work.